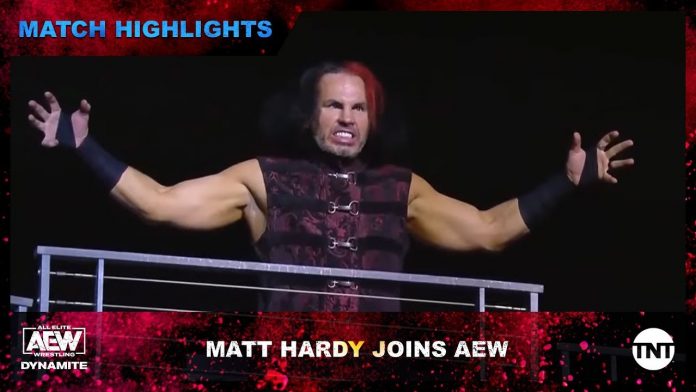 Matt Hardy is currently on the shelf after he suffered a concussion at AEW All Out. However, he still makes appearances on AEW television. Now it seems he has a new web series planned as well.
Matt Hardy's brand new web series, "The #MULTIVERSE of Matt Hardy" will be making premiering on October 12th.
The debut of the web series will be taking place at 12 p.m. ET. Fans will be able to watch the series on his YouTube channel, MattHardyBrand.
Hardy took to Twitter and made the announcement, promising fans that they will see a "new him."
"FINALLY, TOMORROW AT NOON – The first episode of my brand new web series, "The #MULTIVERSE of Matt Hardy" debuts. Get ready to see all of me and meet The New ME! Here's a teaser for tomorrow's 12 pm est premiere at MATTHARDYBRAND,"
FINALLY, TOMORROW AT NOON – The first episode of my brand new web series, "The #MULTIVERSE of Matt Hardy" debuts. Get ready to see all of me and meet The New ME! Here's a teaser for tomorrow's 12pm est premiere at https://t.co/diOoGWufsY pic.twitter.com/7isvKKjdtc

— MATT HARDY (@MATTHARDYBRAND) October 12, 2020