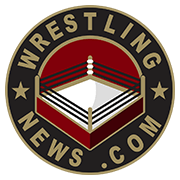 Professional wrestling news is one of the largest niches on the internet and now is your chance to make a significant impact!  For a limited of time we are giving those interested the opportunity to purchase or lease the WrestlingNews.com domain name.  Why should you consider adding WrestlingNews.com to your portfolio?
Brand Ready.  If you are looking to launch a professional wrestling news website, how about starting with the best name there is?  If you already own a professional wrestling news website, is your domain really better than this one?  If anything else, shouldn't this domain redirect to your website?
Domain Rarity. If the 2021 Facebook outage was not a reminder enough, you need an online presence that you control!  Dot com domain names are the gold standard for online businesses and they are not making any more.
Catchiness.  If you're looking to invest in the wrestling news space, what words should be in your domain name?
Social Media Shareability.  Social media is king and in order to funnel users from social media to your website, you need a quality domain name people will recognize.
Search Engine Optimization (SEO).  The phrase "wrestling news"  is one of the most searched on Google.  If you are looking to invest in professional wrestling news, what words MUST be in your domain name?
If you're interested in purchasing or leasing WrestlingNews.com, please email us at wrestlingnewsc@gmail.com or use our contact form.  Serious inquiries only!