News
1986 – WWF Superstars of Wrestling taped their very first broadcast from Providence Civic Center in Providence, RI. This would continue to air until 2001, but not before becoming a highlights only show in 1997. On this episode, Koko B. Ware made his WWF debut, teaming with Paul Roma, however, they lost to The Hart Foundation.
1991 – SummerSlam took place from Madison Square Garden (Detailed below). This is substantial in wrestling history as The Ultimate Warrior sued WWE in 2006 for defamation after the release of The Self Destruction of the Ultimate Warrior. In 2014, part of the cases evidence was made public, most prominent being the payroll sheets from this SummerSlam. These sheets show the wide disparity of pay between talent, backstage staff, and referees.
1999 – The official debut of SmackDown premieres on the UPN Network happened on this day. Since that day, SmackDown has gone on to air 1,044 weekly episodes in a row, 2nd only to it's big brother, Raw, in the records for most consecutive new episodes of any weekly episode show (1,370).
2002 – Rob Van Dam would win the Hardcore Championship from Tommy Dreamer, then unify the title with the WWE Intercontinental Championship. This would mark the retirement of the Hardcore Championship.
Results
1991: SummerSlam from Madison Square Garden in New York, New York
– Dark Match: Koko B. Ware defeated Kato
– The British Bulldog, The Dragon, and The Texas Tornado defeated Power and Glory (Hercules and Paul Roma) and The Warlord (w/ Slick)
– Bret Hart defeated Mr. Perfect (c) (w/The Coach) to win the WWF Intercontinental Championship
– The Natural Disasters (Earthquake and Typhoon) (w/Jimmy Hart) defeated The Bushwhackers (Butch and Luke) (w/ Andre the Giant)
– Virgil defeated Ted DiBiase (c) (w/ Sensational Sherri) to win the Million Dollar Championship
– The Big Bossman defeated The Mountie (w/Jimmy Hart) in a Jailhouse Match
– The Legion of Doom (Hawk and Animal) defeated The Nasty Boys (Brian Knobbs and Jerry Sags) (c) (w/Jimmy Hart) in a No Disqualification Match for the WWF Tag Team Championship
– Irwin R. Schyster defeated Greg Valentine
– Hulk Hogan and The Ultimate Warrior defeated Sgt. Slaughter, Gen. Adnan, and Col. Mustafa (w/ Sid Justice as Special Guest Referee) in a Handicap Match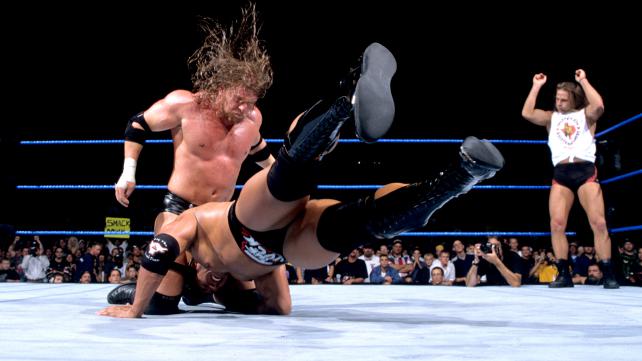 1999: SmackDown from Kemper Arena in Kansas City, MO
– Dark match: Kurt Angle defeated The California Kid
– Dark match: Edge (w/ Christian) defeated Matt Hardy (w/ Jeff Hardy)
– Dark match: D-Lo Brown defeated Hardcore Holly (w/ Crash Holly) by DQ
– Dark match: Val Venis defeated Mark Henry
– Dark match: Gangrel defeated Chaz (w/ Marianna)
– Mr. Ass defeated Jeff Jarrett (w/ Miss Kitty and Debra)
– The Unholy Alliance (The Undertaker and The Big Show) (c) (w/ Paul Bearer) defeated Kane & X-Pac & The APA (Bradshaw and Faarooq) in a Triple Threat Tag Team Match to retain the WWF Tag Team Championship
– Big Bossman defeated Al Snow (c) to win the WWF Hardcore Championship
– Road Dogg defeated Chris Jericho by DQ
– Shane McMahon defeated Mankind
– Tori defeated Ivory in an Evening Gown Match
– Triple H (c) (w/ Chyna) defeated The Rock to retain the WWF Championship (w/ Shawn Michaels as the special guest referee)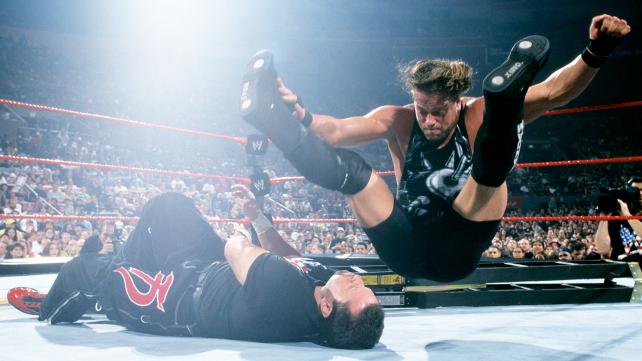 2002: Raw from Madison Square Garden in New York, New York
– Booker T (w/ Goldust) defeated Christian (w/ Lance Storm)
– Bubba Ray Dudley & Spike Dudley defeated Christopher Nowinski & William Regal
– Jeff Hardy defeated Chris Jericho by DQ
– Rob Van Dam (c) [IC] defeated Tommy Dreamer (c) [HC] to win WWE Intercontinental Championship / WWE Hardcore Championship Unification Match Hardcore
– Lilian Garcia (w/ Trish Stratus) defeated Howard Finkel in a Tuxedo / Evening Gown Match
– Triple H defeated The Undertaker in a WWE Undisputed World Heavyweight Title Match #1 Contender Match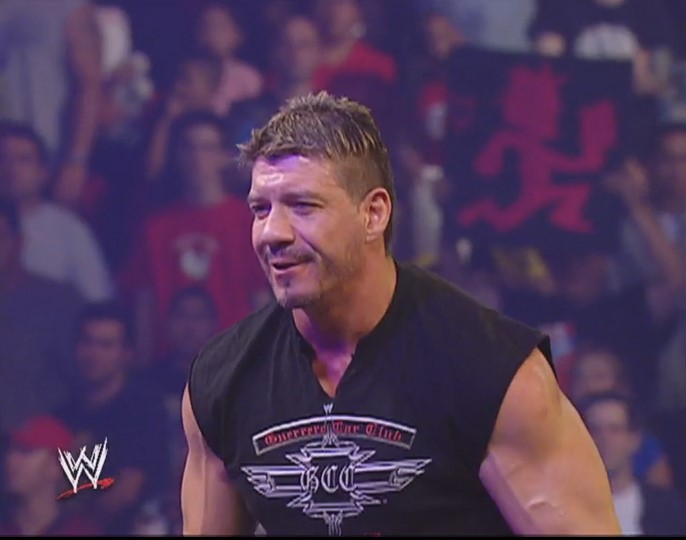 2004: SmackDown from Save Mart Center in Fresno, CA
– Rob Van Dam defeated Kenzo Suzuki
– Billy Kidman (w / Paul London) defeated Chavo Guerrero (w / Jamie Noble)
– Booker T defeated John Cena in a Best Of Five Series Match #2
– Kurt Angle defeated Rey Mysterio
– The Undertaker defeated Orlando Jordan (replacement for John Bradshaw Layfield) (w / John Bradshaw Layfield) by DQ in a WWE Heavyweight Title Championship Match
2007: SummerSlam from Continental Airline Arenas in East Rutherford, NJ
– Dark Match: Lance Cade and Trevor Murdoch (c) defeated Paul London and Brian Kendrick to retain the Tag Team Championship
– Kane defeated Finlay
– Umaga (c) defeated Carlito and Mr. Kennedy to retain the Intercontinental Championship
– Rey Mysterio defeated Chavo Guerrero
– Beth Phoenix defeated Michelle McCool, Torrie Wilson, Melina, Mickie James, Jillian, Kelly Kelly, Kristal Marshall, Victoria, Layla, Maria, and Brooke in a Divas battle royal to become the #1 Contender for the Women's Championship
– Stone Cold Steve Austin and Montel Vontavious Porter (MVP) drew in a Drinking Contest
– John Morrison (c) defeated CM Punk to retain the ECW Heavyweight Championship
– Triple H defeated King Booker with Queen Sharmell
– Batista defeated The Great Khali (c) (w/ Ranjin Singh) by disqualification in a World Heavyweight Championship Match
– John Cena (c) defeated Randy Orton to retain the WWE Championship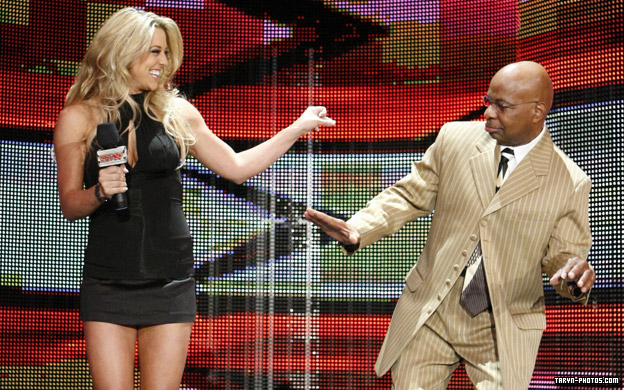 2008: ECW from Wachovia Center in Wilkes-Barre, PA
– Dark Match: D-Lo Brown defeated Jake Hager
– Championship Scramble Qualifying Match: Matt Hardy defeated John Morrison
– Championship Scramble Qualifying Match: The Miz defeated Evan Bourne
– Championship Scramble Qualifying Match: Chavo Guerrero (w/ Bam Neely) defeated Tommy Dreamer
– Championship Scramble Qualifying Match: Finlay (w/ Hornswoggle) defeated Mike Knox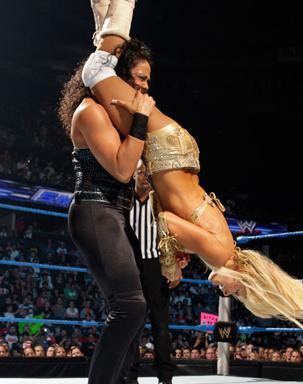 2011: SmackDown from Scotiabank Saddledome from Calgary, Alberta, Canada
– Dark Match: Wade Barrett defeated Bo Rotundo
– Christian defeated Daniel Bryan
– Sin Cara defeated Heath Slater
– Randy Orton defeated Ted DiBiase
– Kelly Kelly defeated Tamina
– Ezekiel Jackson defeated The Great Khali
– Sheamus defeated Mark Henry
– Dark Match: Randy Orton (c) defeated Christian in a street fight to retain the World Heavyweight Championship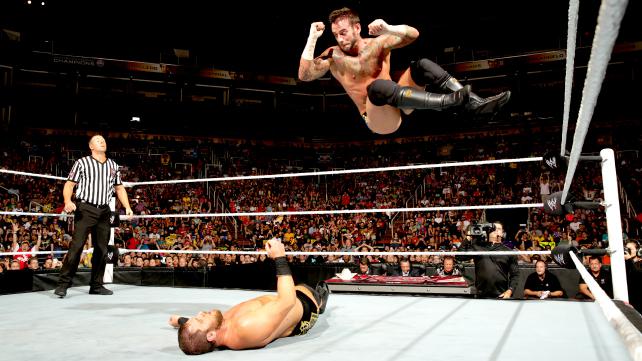 2013: Raw from US Airways Arena in Phoenix, AZ
– Cody Rhodes defeated Fandango (w/ Summer Rae)
– Cody Rhodes & The Miz (w/ Rosa Mendes) defeated Damien Sandow & Fandango (w/ Summer Rae)
– CM Punk defeated Curtis Axel (w/ Paul Heyman)
– Brie Bella (w/ Nikki Bella & Eva Marie) defeated Natalya (w/ The Funkadactyls (Cameron & Naomi))
– Rob Van Dam (w/ Ricardo Rodriguez) defeated Alberto Del Rio
– Randy Orton defeated Christian
– Titus O'Neil (w/ Darren Young) defeated Jack Swagger (w/ Antonio Cesaro & Zeb Colter)
– Daniel Bryan defeated The Shield (Dean Ambrose, Roman Reigns & Seth Rollins) by DQ in a Gauntlet match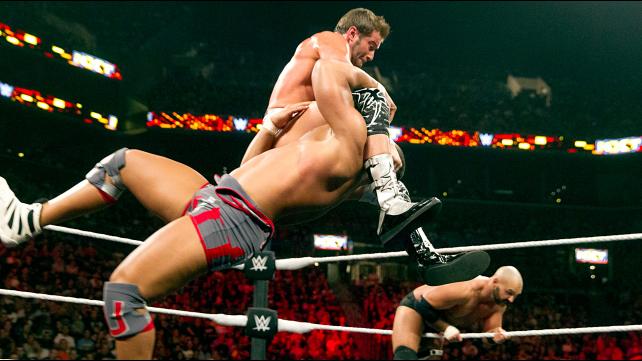 2015: NXT from Barclays Center in Brooklyn, NY
– Enzo Amore, Colin Cassady and The Hype Bros (Zack Ryder & Mojo Rawley) defeated Jason Jordan, Chad Gable, Scott Dawson and Dash Wilder in a Eight-Man Tag Team match
– Eva Marie defeated Carmella
– Bull Dempsey defeated Elias Samson
– Emma defeated Becky Lynch, Charlotte and Dana Brooke in a Fatal Four-Way match
Birthdays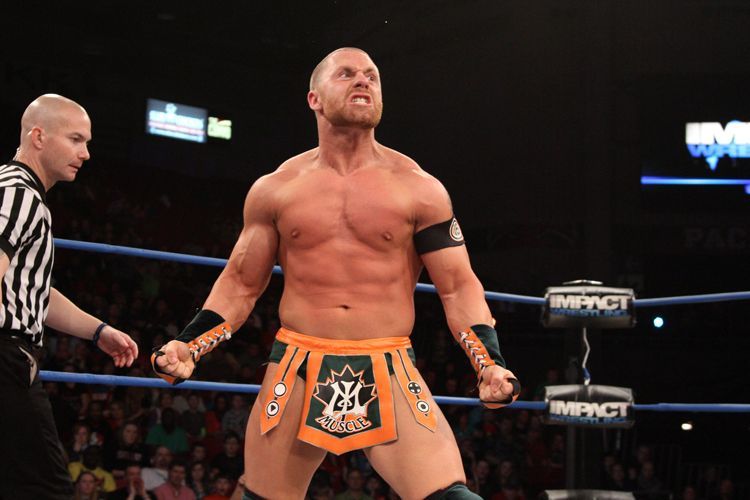 Petey Williams (1981) – TNA/Impact Wrestling