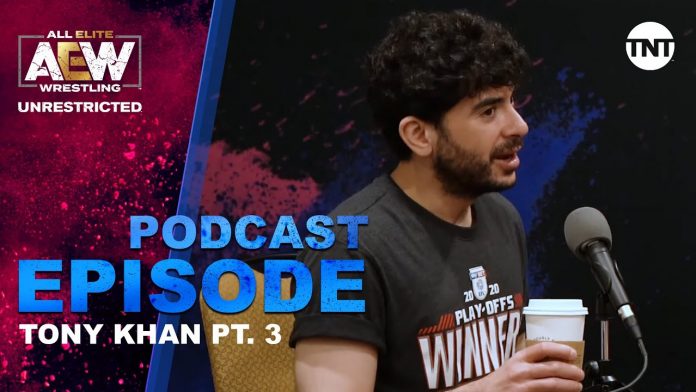 The COVID-19 pandemic brought the entire world to a standstill and that includes the world of professional wrestling. AEW had several plans for 2020, but they were all scrapped owing to the pandemic. However, the company continued to produce programming every week.
The company signed an extension with WarnerMedia which allowed them to make a new one-hour show. It is expected to air 2021 but it seems progress for it has not been that fast.
Tony Khan spoke to TSN, where he talked about AEW's plans for 2021. His goal is to reach new records in the pay-per-view market. He then talked about the one-hour show and promised it will come next year, but the date has not been finalized as of yet.
"It's going to launch in 2021. We've worked it out with TNT. It's 100% going to launch in 2021. I don't have the exact date yet, but I would look out for it soon and it's right around the corner."
"In one year, I would love for us to do a pay-per-view that is our biggest number yet. Every pay-per-view we've done, we've been really happy with the number. The chart is out there – I'm not 100% sure that they're all going to be accurate, but they're pretty close and you see that our numbers are the best pay-per-view numbers anybody in the business has done in the last 20 years outside of WWE. I'd like to hit another record high."
"In 2020, with all the challenges everybody faced and as tough a year as it's been for the economy, our pay-per-views have all been up from 2019. Double or Nothing and All Out are bigger than Double or Nothing and All Out from the year before and Revolution was one of our biggest successes. If Full Gear [did] well, I'll be very happy and then in 2021, if we launch this third hour of television, I'll be very happy. If the pay-per-views come in higher in 2021 than in 2020, that would be incredible and I'd like to see us hit new highs for Dynamite. I think we've got some big matches and some big surprises ahead where it's going to be really possible to do that."